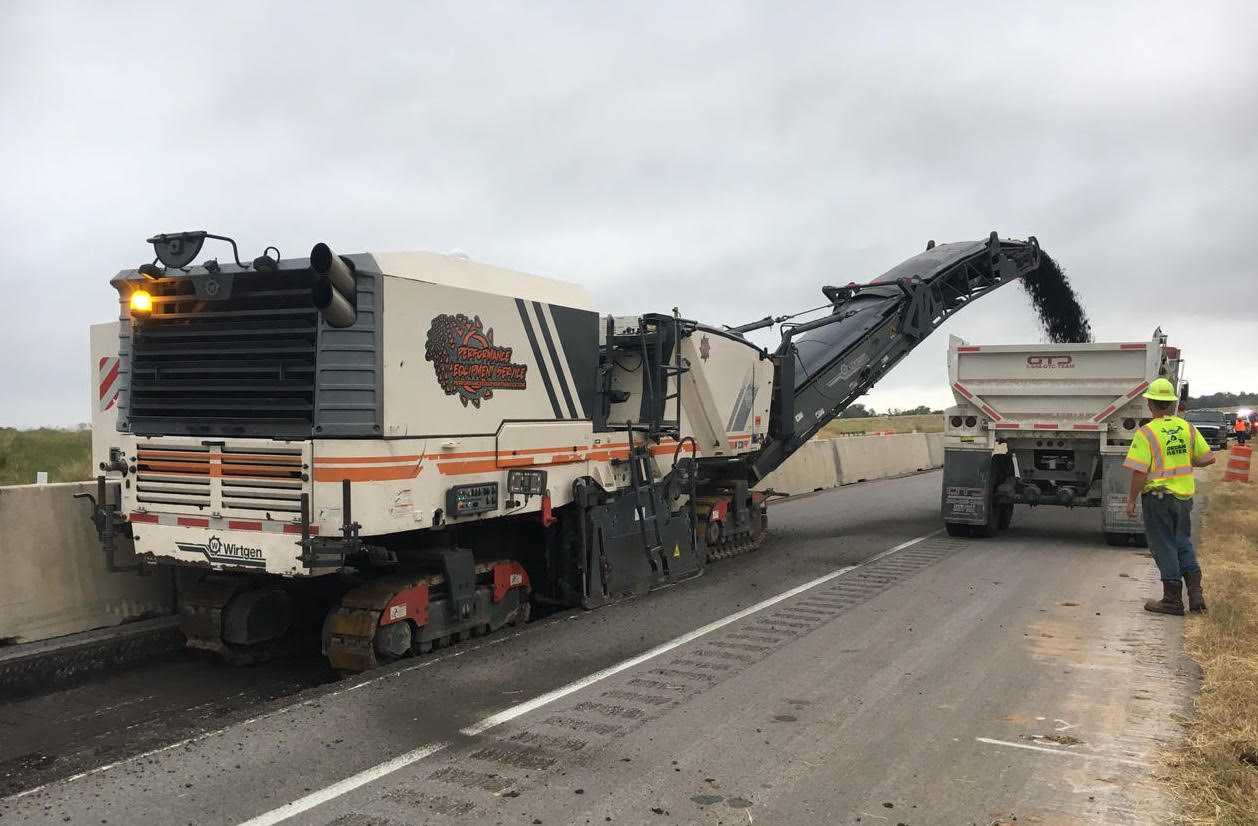 SH 130 Concession Company and our general contractor Jordan Foster Construction broke ground November 4 on a year-long, $60 million project to fix pavement problems and improve ride quality along the facility.
During this first phase of construction, drivers will see sporadic closures of northbound lanes beginning at I-10 and extending to SH 45 just north of Mustang Ridge.
Crews in these work zones will be removing pavement and up to eight feet of soil, replacing the soil with stabilized material and then repaving the road.
Most of these closures involve only a single lane for between 300 and 4,000 feet and are not expected to result in traffic congestion or significant slowdowns.
However, drivers attempting to enter the northbound lanes of SH 130 from the westbound lanes of I-10 will notice a bigger change during the approximately two months the on-ramp is closed beginning November 6.
Drivers on this route will be re-directed to exit three miles farther west at US 90. Upon exiting, drivers will take a left to loop back onto I-10 east where they can access the open northbound ramp onto SH 130. Signs are posted along the detour to ensure drivers don't get lost, and the diversion should add no more than 6 minutes to the drive.
The ramp closure, which will not impact northbound traffic originating from San Antonio on the eastbound lanes of I-10, is necessary for safety given the narrowness of the bridge.
Keeping drivers and workers safe during construction is a top priority for our company, and we want you to know about some of the safety measures that we're taking.
Crews are restriping work zones and installing 42-inch concrete barriers to separate vehicles and workers.
We're reducing speeds along and near work zones to 65 mph and installing variable message boards to alert drivers well ahead of time when they are nearing construction areas. These lower speed limits will be strictly enforced by local public safety agencies, and SH 130 Concession Company and Jordan Foster are working with these agencies to ensure they have the information and resources they need to step up patrols for safety.
Finally, we're limiting the first phase construction to the northbound lanes only to avoid driver distraction. Once the construction on the northbound lanes is complete, Jordan Foster will begin construction on the southbound lanes.
We're excited to start this improvement project and look forward to providing our customers with an improved driving experience soon.
Click here to see the full list of lane closures for phase one of construction.
If you have any questions or concerns about construction, please contact Dan Patton at Reconstruction@SH130CC.com