Class A - Vehicles, including Motorcycles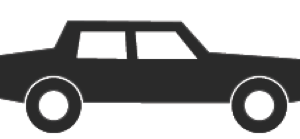 SH21 – NB Entrance & SB Exit
TxTAG $0.97 | Mail $1.29
Skyline Plaza NB & SB
TxTAG $2.56 | Mail $3.40
FM1185 – NB Exit & SB Entrance
TxTAG $0.53 | Mail $0.70
SH142 – NB Entrance & SB Exit
TxTAG $0.82 | Mail $1.09
Bluebonnet Plaza NB & SB
TxTAG $5.58 | Mail $7.42
SH80 – NB Exit & SB Entrance
TxTAG $3.21 | Mail $4.27
FM621 – NB Exit & SB Entrance
TxTAG $2.68 | Mail $3.56
FM20 – NB Exit & SB Entrance
TxTAG $1.37 | Mail $1.82
Class B - Same as A, plus a Trailer

SH21 – NB Entrance & SB Exit
TxTAG $1.92 | Mail $2.55
Skyline Plaza NB & SB
TxTAG $5.09 | Mail $6.77
FM1185 – NB Exit & SB Entrance
TxTAG $1.06 | Mail $1.41
SH142 – NB Entrance & SB Exit
TxTAG $1.64 | Mail $2.18
Bluebonnet Plaza NB & SB
TxTAG $11.12 | Mail $13.49
SH80 – NB Exit & SB Entrance
TxTAG $6.41 | Mail $8.53
FM621 – NB Exit & SB Entrance
TxTAG $5.33 | Mail $7.09
FM20 – NB Exit & SB Entrance
TxTAG $2.74 | Mail $3.64
Class C - Larger Vehicle without a Trailer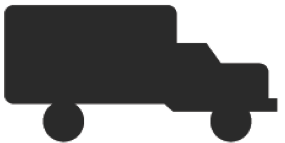 SH21 – NB Entrance & SB Exit
TxTAG $2.88 | Mail $3.83
Skyline Plaza NB & SB
TxTAG $7.64 | Mail $10.01
FM1185 – NB Exit & SB Entrance
TxTAG $1.59 | Mail $2.11
SH142 – NB Entrance & SB Exit
TxTAG $2.46 | Mail $3.27
Bluebonnet Plaza NB & SB
TxTAG $16.69 | Mail $19.06
SH80 – NB Exit & SB Entrance
TxTAG $9.62 | Mail $11.99
FM621 – NB Exit & SB Entrance
TxTAG $8.00 | Mail $10.37
FM20 – NB Exit & SB Entrance
TxTAG $4.11 | Mail $5.47
Class D - Larger Vehicle with a Trailer

SH21 – NB Entrance & SB Exit
TxTAG $3.84 | Mail $5.11
Skyline Plaza NB & SB
TxTAG $10.19 | Mail $12.56
FM1185 – NB Exit & SB Entrance
TxTAG $2.11 | Mail $2.81
SH142 – NB Entrance & SB Exit
TxTAG $3.28 | Mail $4.36
Bluebonnet Plaza NB & SB
TxTAG $22.27 | Mail $24.64
SH80 – NB Exit & SB Entrance
TxTAG $12.83 | Mail $15.20
FM621 – NB Exit & SB Entrance
TxTAG $10.67 | Mail $13.04
FM20 – NB Exit & SB Entrance
TxTAG $5.47 | Mail $7.28
Class E - Any Vehicle with 2+ Trailers

SH21 – NB Entrance & SB Exit
TxTAG $4.80 | Mail $6.38
Skyline Plaza NB & SB
TxTAG $12.73 | Mail $15.10
FM1185 – NB Exit & SB Entrance
TxTAG $2.64 | Mail $3.51
SH142 – NB Entrance & SB Exit
TxTAG $4.10 | Mail $5.45
Bluebonnet Plaza NB & SB
TxTAG $27.81 | Mail $30.18
SH80 – NB Exit & SB Entrance
TxTAG $16.02 | Mail $18.39
FM621 – NB Exit & SB Entrance
TxTAG $13.33 | Mail $15.70
FM20 – NB Exit & SB Entrance
TxTAG $6.84 | Mail $9.10
Vehicle Class Descriptions
The tolls on SH 130 segments 5 & 6 between Mustang Ridge and Seguin are based on vehicle shape; we cannot consider axle or weight in determining the class, only the shapes as defined by TxDOT. Below is a more detailed explanation of our vehicle classification for toll pricing:
Class A
Vehicles including motorcycles
Height < 7′; and 
Length < 20′
Class B
Same as classification A vehicle plus a trailer
Class C
Larger Vehicle without a trailer
Height 7′ – 12′; or
Length 20′ – 46′
Class D
Larger Vehicle with one trailer
Height > 12′; or
Length > 46′
Class E
Any vehicle with more than one trailer or exceeding the length or height measurement for user classification C which is not a special class vehicle.
The southern portion of SH 130 is currently not included in the state discount toll program for veterans. We would like to participate should the state expand and fund veteran exemptions to privately operated toll roads.