SH 130 Concession Co. Names Adam Hesketh as New CEO
Veteran infrastructure executive previously served as the company's Chief Financial Officer 
AUSTIN, TEXAS — (May 30, 2023) — SH 130 Concession Co., the private entity that operates and maintains the 41-mile southern section of the SH 130 toll road between Austin and San Antonio, has named veteran infrastructure executive Adam Hesketh as its new CEO.
Hesketh joined the Austin-based company as Chief Financial Officer in 2022.
Opened in late 2012, the southern section of SH 130 reported a 17% year-over-year increase in overall traffic last year, including a 26% jump in heavy truck transactions. 
"SH 130 is playing an increasingly important role in Central Texas mobility and local economic development as this region grows," Hesketh said. "I look forward to working with our team to explore ways that we can make long-term strategic investments and work with the Texas Department of Transportation and local communities to support growth in this critical transportation corridor."
Hesketh previously served as a managing director in KPMG's infrastructure advisory practice. Prior to KPMG, Hesketh held senior roles at the global toll-road operator Transurban Group, including vice president of North American development and CFO for the company's North American operations.
Transurban's North American business grew significantly during Hesketh's tenure, as it worked closely with its public sector partners to address transportation needs in one of the most congested areas of the U.S. In addition to leading projects through pre-development, negotiation and execution, Hesketh was responsible for financial planning and reporting, and successfully executed billions of dollars of project finance transactions across various stages of the project life cycle. He has also advised a number of public sector owners on the advancement of key infrastructure priorities.
"Strong traffic and revenue growth have created new opportunities for SH 130 Concession Company," said Tyler Duvall, who serves as co-chair of the company's board of directors. "Adam has extensive experience in transportation finance, a deep knowledge of the company and good working relationships with state and local officials. We're thrilled to have him leading us forward."
About SH 130 Concession Company
SH 130 Concession Co. operates and maintains Segments 5 & 6 of SH 130 from Mustang Ridge to Seguin, Texas. The 41-mile section of the toll road immediately south of Austin offers a speed limit of 85 MPH. The road is owned by the State of Texas, which has leased the facility to SH 130 Concession Company until 2062.
For more information, contact James Lovett at 512-618-4986.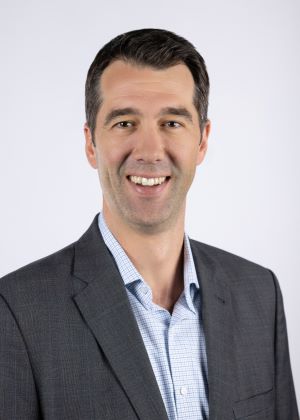 Adam Hesketh, SH 130 Concession Company CEO