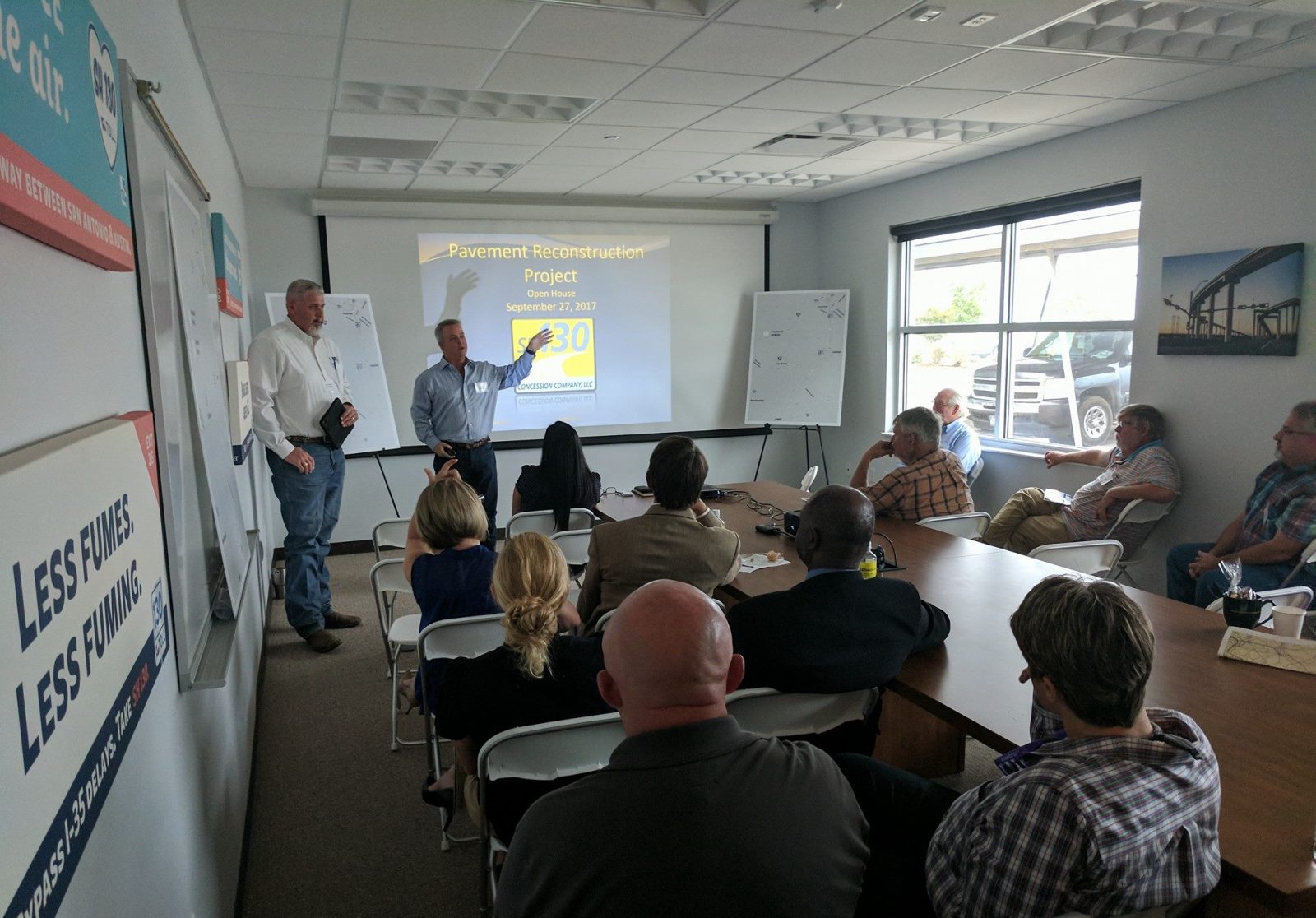 We'd like to thank everyone who came out to our open house in late September to meet our new management team and learn more about our upcoming $60 million improvement program. It was very nice to meet our neighbors along the road and to hear of their views on SH 130.
The commencement of this yearlong project is one more important step in the turnaround of this company, a step that began with the careful selection of Texas-based Jordan Foster Construction as our general contractor.
When we issued an RFP in July, we made it clear that weren't just seeking the lowest bid.
With a focus on safety, quality and urgency, we used a best value approach to identify the contractor we were most confident would safely complete the project on budget, on schedule and with the quality demanded to achieve a permanent solution to the pavement problems that have repeatedly occurred along the roadway for several years.
Ultimately, Jordan Foster beat out three other Texas-based contractors based on the company's experience with similar projects, award-winning safety record and shared commitment to work closely with our company to complete the project on time with minimal inconvenience to our customers.
Founded in 1969, Jordan Foster has a track record of successfully completing major road construction and reconstruction projects in Central Texas on time and within budget including the extension of Howard Lane in Travis County, the reconstruction of FM 76 in El Paso and safety improvements along SH 71 in Bee Cave.
The company is also a previous first place winner in the Associated General Contractor's National Construction Safety Excellence Award program.
The selection of Jordan Foster means that other local companies also will benefit from this project including Austin-based subcontractors Lone Star Paving and quality control firm Terracon.
We're excited to get this improvement project underway in just a few weeks. There is a lot of work to do, and we want to get it completed safely and as quickly as possible.
If you have any questions or concerns regarding the planned construction, please contact Dan Patton at Reconstruction@SH130CC.com.
Download the Open House handout View the map of reconstruction site locations