Trucking Trade Group Recognizes SH 130 for Charitable Giving
SH 130 included in announcement that highlights holiday philanthropy
MUSTANG RIDGE,  TEXAS (Jan. 8, 2021) – Trucking Moves America Forward (TMAF), an industry-wide education and advocacy organization, included SH 130 Concession Company in its recap of charitable giving throughout the trucking industry. 
SH 130 worked with the Caldwell County Sheriff Department's Brown Santa program to donate more than 100 toys, games and books for local families in need. It also donated $5,000 to the Caldwell County Food Pantry to help meet an increased need in the region this year.
The national news release distributed by TMAF featured stories of the unique ways that the trucking industry has continued to give back to their communities over the holiday season.
"During one of the most difficult years in our nation's history, the trucking industry not only stepped up to deliver the essential goods we have relied on throughout the pandemic; but also gave back to their community through charitable acts and giving," said Kevin Burch, co-chairman of TMAF and president of Jet Express Inc. "Trucking companies and organizations of all sizes and from states across the country stepped up once again year to help make the holidays a little brighter for those in need. From donating food, toys and transportation, to delivering food, medicine and supplies on the frontlines of the pandemic, trucking has helped keep our communities strong all year."
Read the complete release here: https://truckingmovesamerica.com/trucking-moves-america-forward-shares-stories-of-trucking-industrys-charitable-works-during-holiday-season/ 
About SH 130 Concession Company
SH 130 Concession Co. operates and maintains Segments 5 & 6 of SH 130 from Mustang Ridge to Seguin, Texas. The 41-mile section of the toll road immediately south of Austin offers a speed limit of 85 MPH. The road is owned by the State of Texas, which has leased the facility to SH 130 Concession Company until 2062.
For more information, contact James Lovett at 512-618-4986.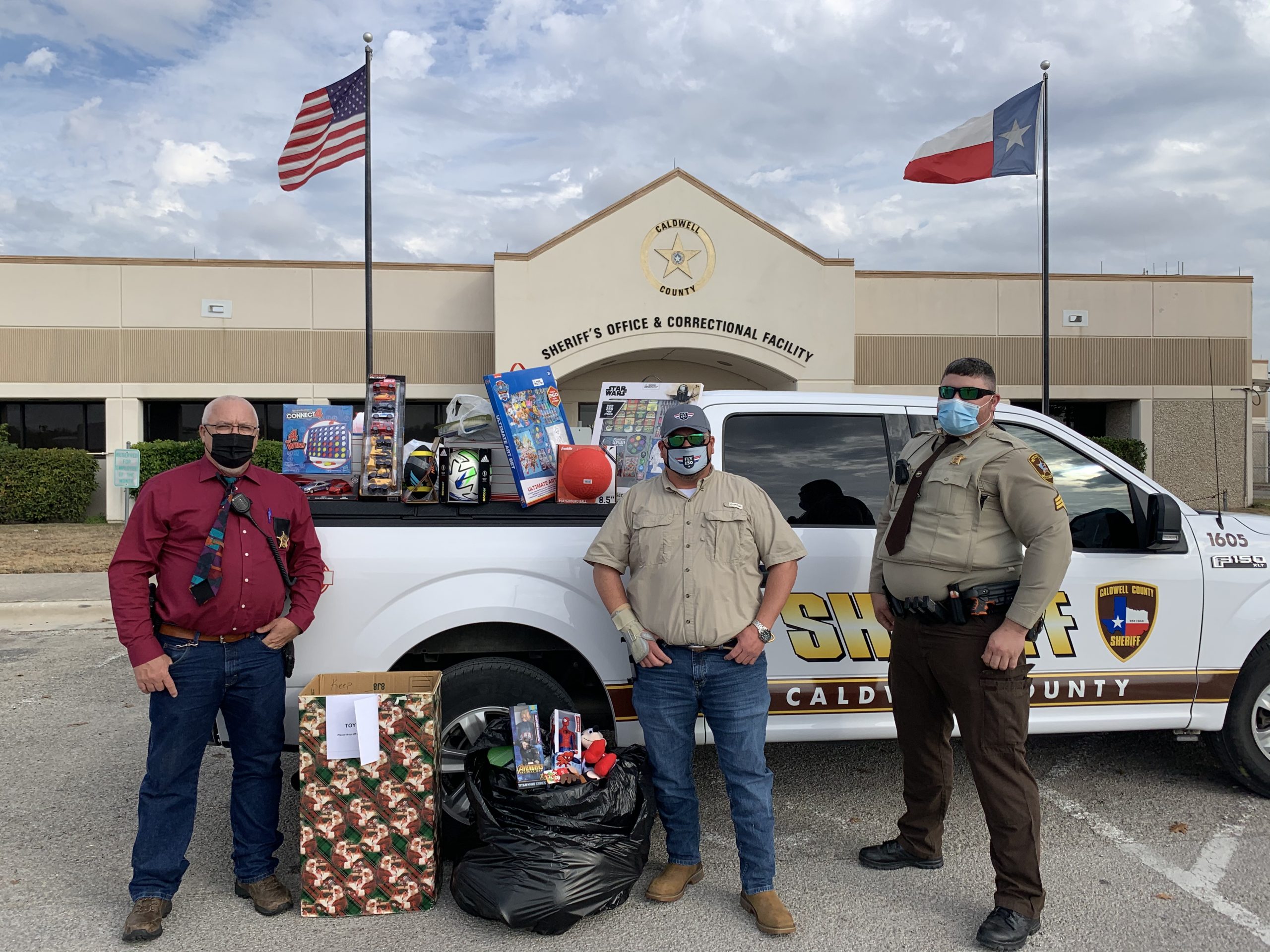 SH 130's Eddy Perez delivered over 100 toys to the Caldwell County Sheriff's Office in support of their Brown Santa program.