Activated Traffic Signals to Improve Safety at FM 1185 and SH 130 Frontage Roads
Signals at the intersections of FM 1185 and the north and south bound frontage roads to switch from flashing to standard 
AUSTIN, TEXAS (Oct. 23, 2020) — Traffic signals at the intersections of FM 1185 and the northbound and southbound SH 130 frontage roads (U.S. 183) will switch from flashing to standard operation on Nov. 6.
The Texas Department of Transportation approved the change as SH 130 Concession Company works to improve the roadway for travelers.
"This intersection has had more accidents than any other intersection between Lockhart and SH 45 and the data supports activation of these signals to improve driver safety," said SH 130 Concession Company Director of Public Affairs James Lovett. "Stopping oncoming traffic when needed will allow drivers to safely merge onto the intersecting road at a time when traffic at this intersection is increasing."
Contractors are installing new equipment, signage and pavement markings in the area.
Temporary digital message signs will be placed near the intersection two weeks prior to the change, and the permanent digital message signs over the road on U.S. 183 will also alert drivers to the change beginning one week prior to activation.
The change to the traffic signals is the latest effort by SH 130 Concession Company to improve safety along the frontage road since new owners took over the toll road in 2017. Previous efforts included the installation of oversized stop signs and rumble strips at several intersections, as well as adding reflective pavement markings and improved signage concerning upcoming intersections and cross traffic.
About SH 130 Concession Company
SH 130 Concession Co. operates and maintains Segments 5 & 6 of SH 130 from Mustang Ridge to Seguin, Texas. The 41-mile section of the toll road immediately south of Austin offers a speed limit of 85 MPH. The road is owned by the State of Texas, which has leased the facility to SH 130 Concession Company until 2062.
For more information, contact James Lovett at 512-618-4986.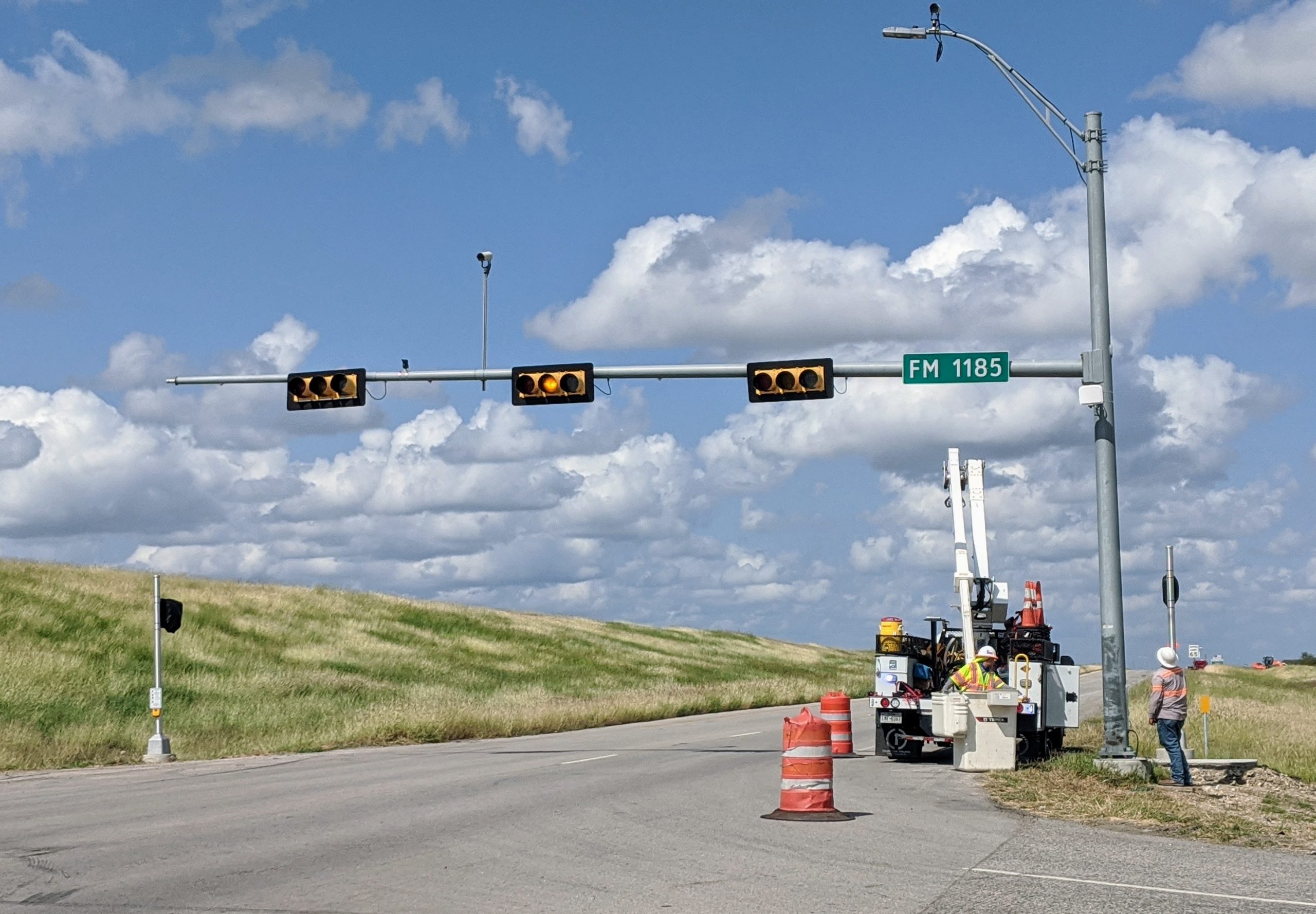 The signals at FM 1185 and SH 130 frontage (U.S. 183) will switch from flashing to standard operation on Nov. 6.