Grant Beard Joins SH 130 Concession Company Board of Directors as Chairman
Veteran business executive to lead board decision-making
MUSTANG RIDGE, TEXAS (July 29, 2019) — Veteran business leader Grant Beard has been named chairman of the board of directors for SH 130 Concession Company, LLC, the private entity that operates and maintains the 41-mile southern section of State Highway 130 between Austin and Seguin, Texas.
Beard brings to the board more than 30 years of experience leading and improving the strategic and operational performance of businesses. He is an executive operating partner and senior advisor at Blue Point Capital Partners, and an executive advisor for Center Rock Capital Partners.
Beard is a member of the Juvenile Diabetes Research Foundation's International Board of Directors, and also serves on the boards of Advanced Energy Industries, TA Systems, FM Sylvan, LINC Systems and Italian Rose Foods. He previously served as the chairman and CEO of Wolverine Advanced Materials, a leading manufacturer of specialty rubber coated materials, and as the president and CEO of the global packaging business Constar International.
"Regional mobility is a critical challenge for Central Texas, and SH 130 has the potential to play a much bigger role in alleviating congestion and diverting commercial truck traffic away from I-35 through Austin," Beard said. "I look forward to working with the board and the executive team to explore new ways to enhance the project's performance and to reduce congestion in one of the most important corridors in the U.S."
Beard holds a B.S. and M.B.A. in Finance from Miami University and a M.A. in International Economics from the University of Detroit.
About SH 130 Concession Company
SH 130 Concession Co. operates and maintains Segments 5 & 6 of SH 130 from Mustang Ridge to Seguin, Texas. The 41-mile section of the toll road immediately south of Austin offers a speed limit of 85 MPH. The road is owned by the State of Texas, which has leased the facility to SH 130 Concession Co. until 2062.
For more information contact James Lovett at 512-618-4986 or Kate Miller Morton at 512-922-6277.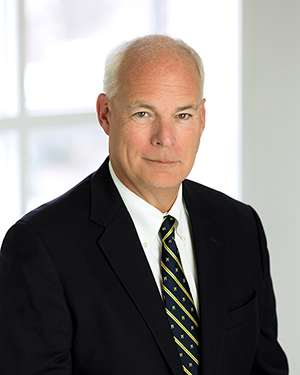 Grant Beard, SH 130 Concession Company Board Chairman