The fastest way between Austin And San Antonio.
SH 130 has paved the way for trucking fleets as an easy workaround from I-35 and its notorious congestion. It's a safe, reliable, time saving, and cost effective alternative.
The Problems with I-35
When it comes to choosing between SH 130 and I-35, the benefits are obvious.
Likelihood of a weekday accident on I-35 vs. SH 130.
Average minutes saved by taking SH 130 during afternoon peak.
Percentage of I-35 drives with a greater than 20 minute delay during afternoon peak.
Percent chance for a driver timeout due to unexpected delays on I-35.
The fastest way between Austin and San Antonio
SH 130 serves as a fast, safe, and reliable bypass of I-35
Traffic Bypass
SH 130 is a reliable alternative to I-35, the most congested roadway in Texas.

San Antonio and Austin metro areas are the fastest growing in the US.
Safe Conditions
I-35 has 5x more accidents than SH 130.

The average cost of a large truck crash is about $120,000.
Time Savings
Save up to 60 minutes during peak times.

The average speed on I-35 is 27mph.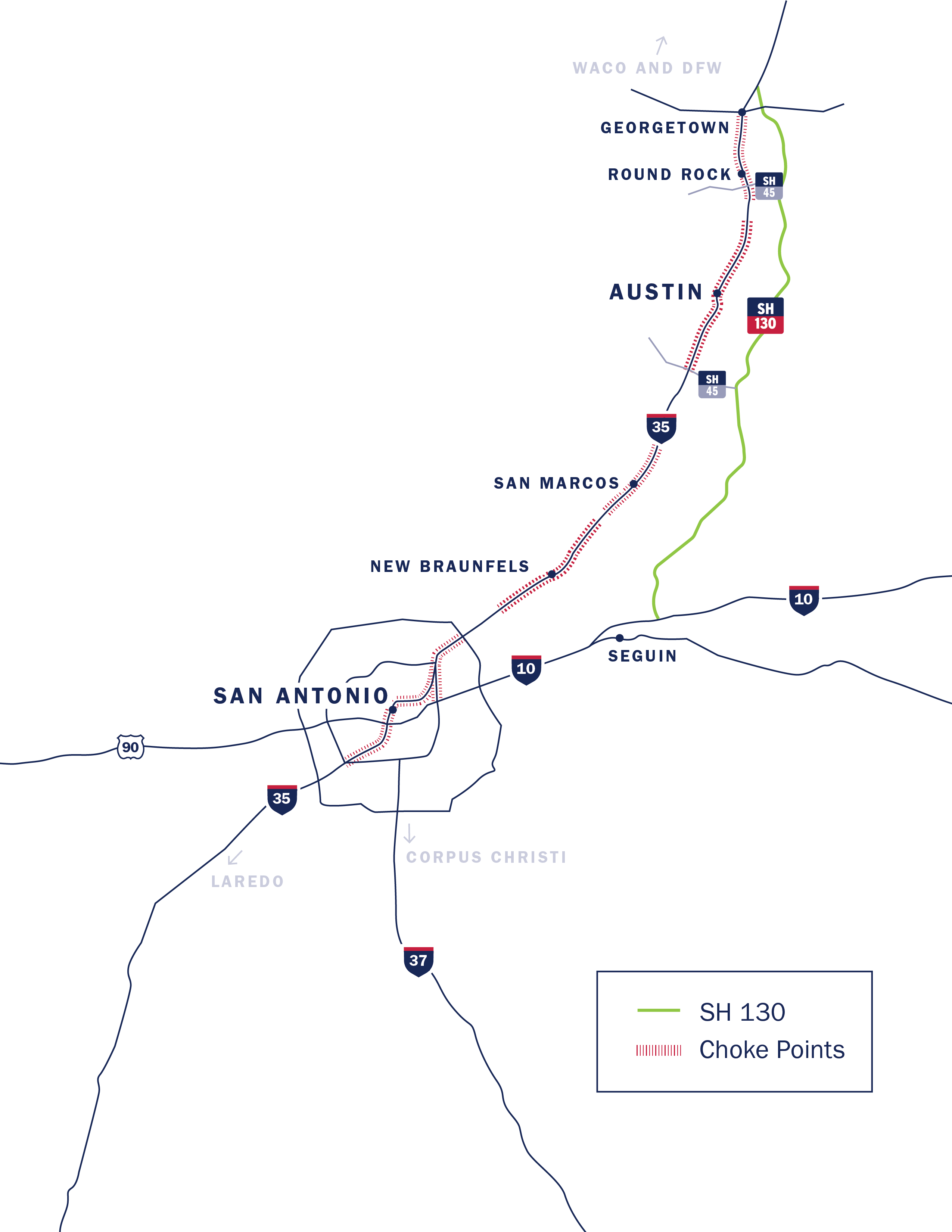 "Driving on SH 130 gave me ease while traveling to Austin. I normally get anxiety with traffic, but on SH 130, I could cruise at a reasonable speed and did not have trouble with traffic jams! It made my commute to Austin enjoyable and I wasn't worried about the fees because of how easy it made my trip."
Here's the average time saved by weekday drivers taking SH 130 versus I-35: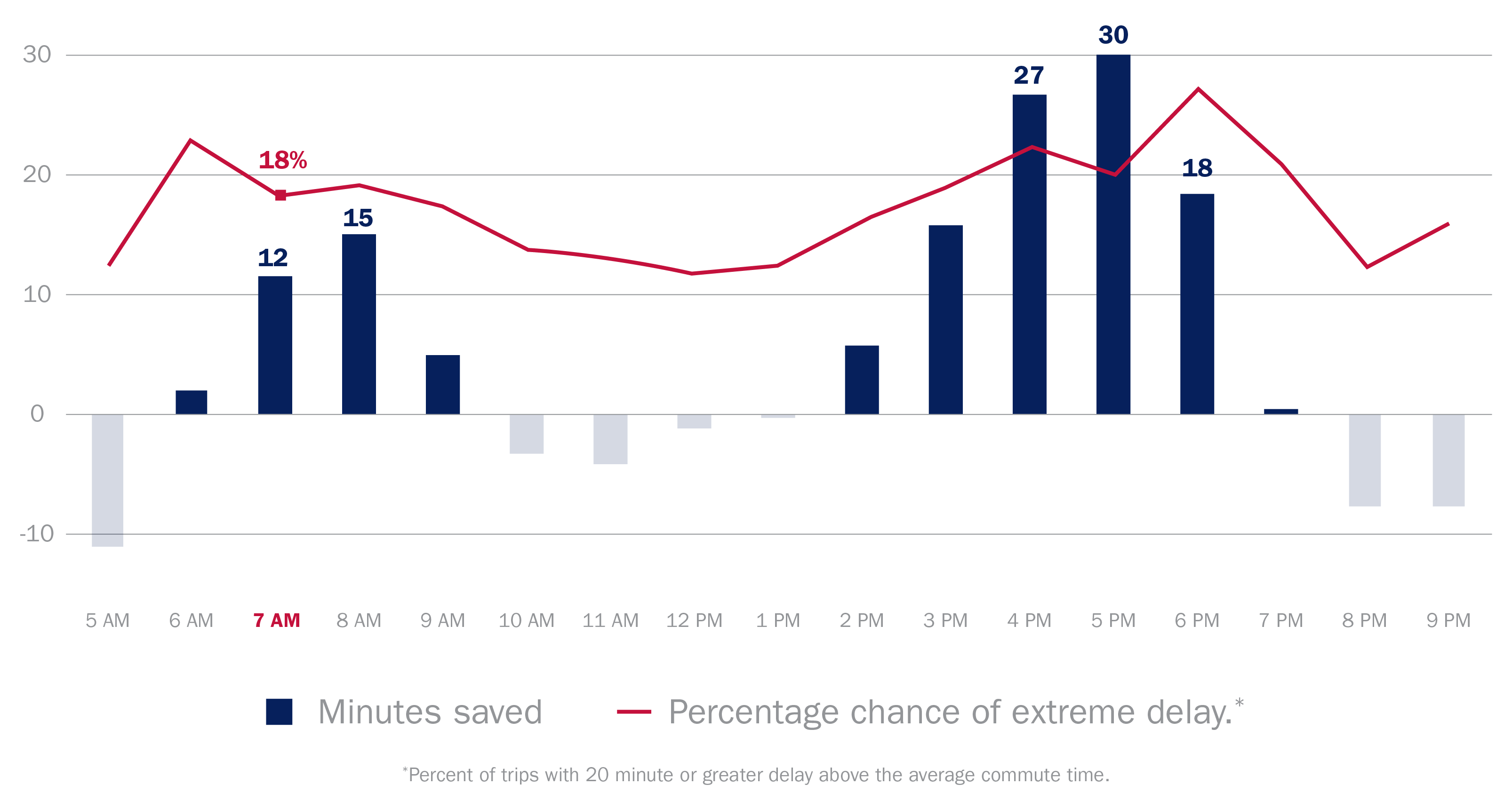 A toll that pays for itself.

Additional minutes saved per one-way peak trip (6-9 AM, 3-7 PM).

Additional total cost per one-way trip on I-35 due to congestion.

Additional costs a trucking company incurs in 17 minutes of I-35 congestion as a percentage of the total SH 130 toll fee.
"I haul for Domino's Pizza out of Grand Prairie. My runs take me down to Brownsville. I have been driving on SH 130 ever since it opened. I enjoy the quietness of my drive away from the big city traffic."
Interested in saving money on your drive?
SH 130 South already saves you time and soon you'll be able to save money on toll costs.
Sign up to learn more about partnership opportunities and our upcoming loyalty programs for Owner Operators.