Roadside Assistance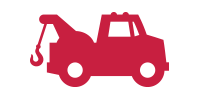 Each year SH 130 Concession Company's Roadside Assistance Program helps hundreds of customers with flat tires, dead batteries or empty gas tanks get back on the road again. While we can't help with car repairs, we can arrange towing. For roadside assistance call 1-877-741-3089
Distracted Driving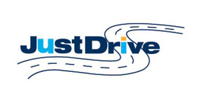 Accidents caused by distracted driving kill about nine people and injure more than 1,000 each day in the United States.
Learn more...
Talking on the phone, texting, eating and drinking all take your attention away from the road, as does manipulating the car's entertainment and navigation system.
Taking your eyes off the road for two seconds doubles the risk of crash.
Sending or receiving a text distracts drivers for five seconds, enough time to drive the length of a football field at 55 mph.
High speeds require a higher level of attention and awareness. Please help keep SH 130 safe by keeping your eyes and mind on the road.
Towing Safety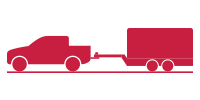 Towing a trailer creates extra risk to drivers in any situation but especially at high speeds.
Click here for tips on towing safely
Know your load — make sure your vehicle and trailer hitch can handle the weight. Exceeding recommending towing limits can result in dangerous handling conditions.Secure and balance y
our load — Cargo should be distributed evenly between the left and right sides of the trailer with roughly 60 percent of the weight in the front half of the trailer.
Properly secure cargo —Loose cargo creates a safety hazard for everyone on the road. Make sure cargo is secured so as not to blow out on the roadway or shift during the journey.
Ensure proper tire pressure — Check your owners' manual for proper tire pressure when towing. Also check the speed rating for your trailer tires and ensure that you never exceed that speed.
Check your lights —Make sure trailer brake lights and turn signals are working before you leave so that other cars can see you at night and give you plenty of space when you brake or turn.
Check your mirrors — Side mirrors should be set so that the driver can see to the end of the trailer.
Check your brakes — Heavier loads may need trailer brakes.
Avoid sudden stops and maneuvering — Take it slow and allow plenty of time and distance to stop, turn and change lanes.